Procedure
What Happens at a Therapy Session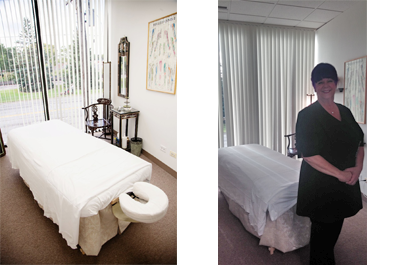 Therapy sessions start with a consultation, where information is taken to determine the patients goals, commitment, injuries and pain levels.
A digital photo is taken against the grid chart in 4 positions. (See photo samples in grid photo's.) After review of the photo's a treatment plan is developed using the muscle chart to determine which muscles or muscle groups should be treated.
Therapy sessions are 50 minutes long. Remember this is a therapy! Some discomfort takes place during a session and can last for 24 to 48 hours afterwards. Ice is always recommended in short intervals.
The re-education / rehabilitation of the muscles and or groups is a process. Every person and injury is different. You are the doctor of your body. Only you can determine the treatment effects.
Home work consists of stretches and muscle tissue strengthening exercises.
Duration is determined by the individuals participation and progress.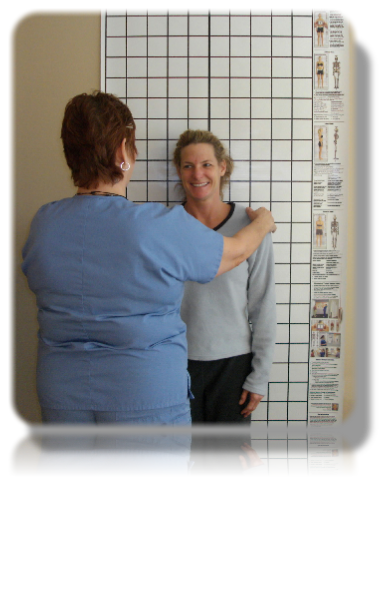 The final goal is to do maintenance every 2 weeks after stabilization had been achieved.